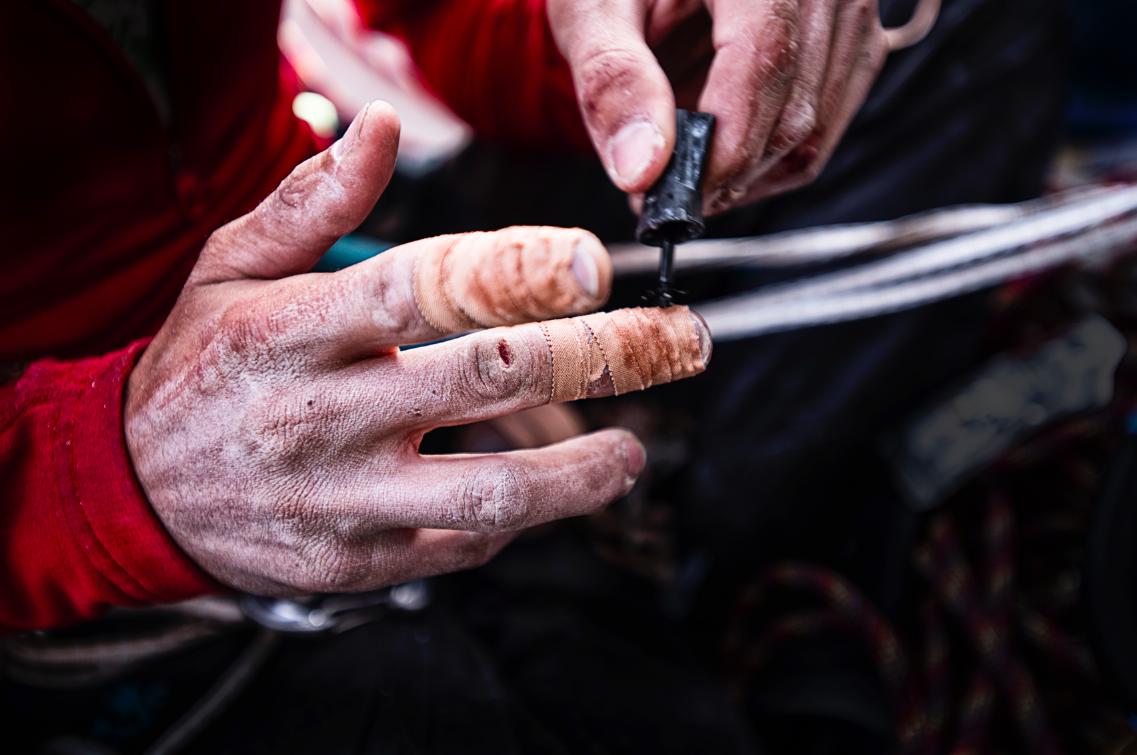 In climbing, a "push" is the start of the game. Once you leave the ground,
you either reach the summit, or go back down - game over. On December 17, 2014
Tommy Caldwell and Kevin Jorgeson began their push on the Dawn Wall. They had
spent 7 years preparing. On January 14, 2015 after 19 days on the wall, they
stood on the summit, having established the hardest climb in the world.